The turkey leftovers are barely eaten and Chanukah is already here.  Thank goodness for internet shopping and overnight shipping because who has time for a stroll through the mall?
While latkes are the snack most commonly associated with Chanukah, this year I am also going to try frying up sufganiyot (jelly filled donuts), which is the Chanukah treat more commonly consumed in Israel. Wish me luck!
For those of you who want to serve some of these sweet treats for your Chanukah party, Martha Stewart has a good recipe. 
Happy Chanukah!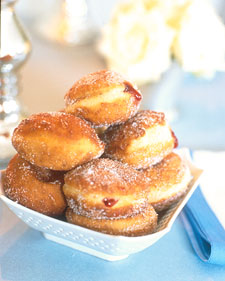 Read Our Recent Posts
You May Have Read About Us